Gang Members Should Be Helped To Set Up Their Own Businesses, Says MP
Chuka Umunna said many young people who got caught up in violence had "entrepreneurial instincts".
Young people who get caught up in gangs and youth violence should be helped to set up their own businesses, a senior MP has said.
Chuka Umunna, a former shadow business secretary, said many teenagers had "commercial and entrepreneurial instincts" that they used for criminal activities.
He called for better "enterprise teaching" in schools to make sure young people knew how to legally set up their own business and make money legitimately.
Leading a House of Commons debate on gangs and serious violence on Thursday, Umunna said society was "becoming immune" to brutal deaths on their doorsteps.
Seventeen teenagers were killed in London last year, following the deaths of 11 the year before. The number of serious youth violence offences has increased by 13% in the last three years but "much goes unreported", according to Umunna.
The MP for Streatham said: "This is going to be controversial but I don't care, I'm going to say it anyway.
"A lot of the young people who get wrapped up in all of this ultimately have quite commercial and entrepreneurial instincts. But that energy they have is simply not channelled in the right way and the result is that they turn to criminality and highly illegitimate, terrible ways of doing things.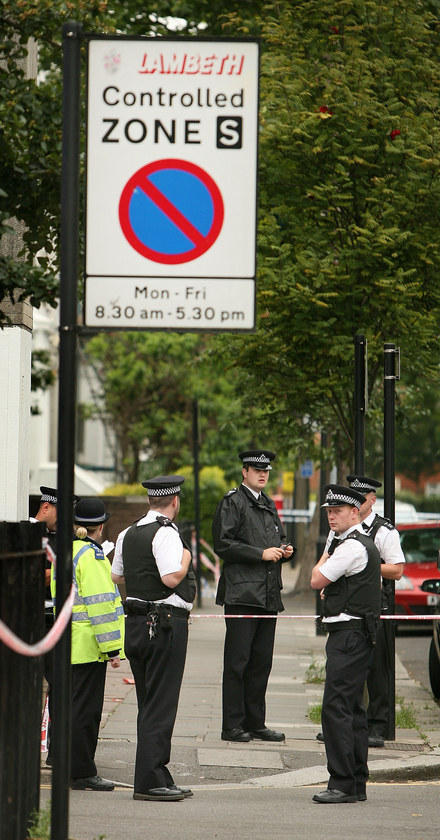 Peter Macdiarmid / Getty Images
"Perhaps if many of our young people received enterprise teaching in our schools, and if they were provided with inspiration and more access to opportunities to set up their own business, do their own thing, and work for themselves in a way that delivers the goods and some money, perhaps we would be able to stop them taking a wrong turn."
Umunna said he would "like to see many of the kids from the Tulse Hill estate [in Brixton] going on to be the next Richard Branson".
The MP said most teenage murders were being ignored by Britain because the victims were not "predominately middle-class children".
He said it was "a disgrace" that society was "becoming immune to what is happening on our doorsteps and is ignoring the issues and putting a whole generation of young people into a corner and saying that's what happens with those kind of young people from those kind of areas".
Umunna said there were many factors that led to gang violence, including poverty, unemployment, and education. But he added: "We have to ensure that there are more meaningful things for our young people to do outside school hours, and I am not talking about some windy church hall with a table tennis table."
He also said it was wrong to blame rap music for violence. "We live in a society that promotes and glamorises violence," he said. "It is too easy to say that it is the fault of the creative industries."
Tory MP Will Quince said his constituency of Colchester, Essex, had been hit hard by knife crime. He called for more schools to provide "weapons awareness lessons", such as those run by charity Only Cowards Carry.
"I have been to one and, trust me, they leave an impact," he said. "Students who are usually cocky and confident finish the lesson shocked and startled at the brutal impact that knives can have on lives.
"The images of knife attacks and knife wounds on young people hit home very hard. We need to send out the message that all it takes is one moment of stupidity for lives and reputations to be shattered."