Egypt Tried To Pull A Model UN Move At The Actual UN
The United Nations Security Council passed a new resolution on Friday, one that for the first time focused on UN peacekeepers who commit sexual assault and other crimes.
The vote was 14 in favor with one abstention, which is a pretty overwhelming show of support on the 15-member Council.
The one abstention was cast by Egypt, which is better than a "no" vote, one would think.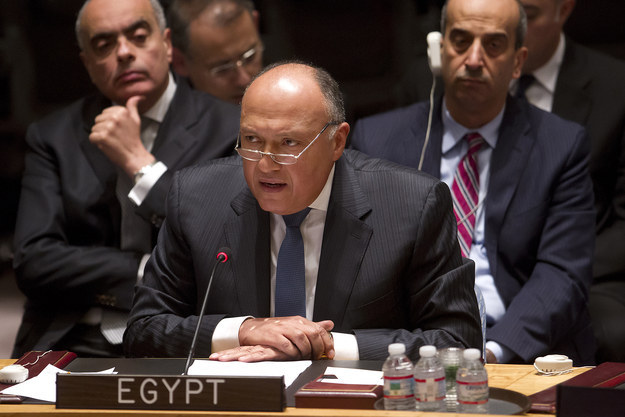 Carlo Allegri / Reuters
But before the vote was cast, the drama at the UN might have fit in better at a Model United Nations conference.
So here's the deal: the resolution that passed basically says that if a peacekeeper is accused of abuses and its country hasn't taken action, the UN Secretary-General can replace the entire contingent of peacekeepers with soldiers from another country.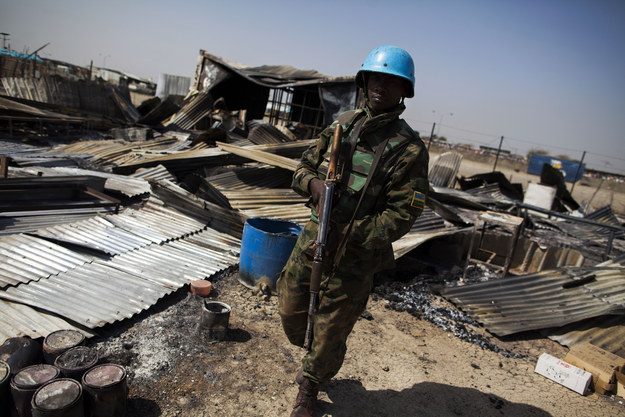 Albert Gonzalez Farran / AFP / Getty Images
Right before the vote, though, Egypt offered up this amendment to the resolution from the floor — which meant that everyone had to vote on it, which almost never happens:
2. Requests the Secretary-General, when a particular troop-contributing country whose personnel are subject of allegations of sexual exploitation and abuse has not taken appropriate steps to investigate the allegations, has not held the perpetrators accountable, and has not informed the Secretary-General of its actions, to replace all military units and/or formed police units of the troop- or police-contributing country in the United Nations peacekeeping operation where the allegations arose with uniformed personnel from a different troop- or police-contributing country, as applicable and further requests the Secretary-General to ensure that the replacement troop- or police-contributing country has upheld standards of conduct and discipline and appropriately addressed allegations against or confirmed acts, if any, of sexual exploitation and abuse by its personnel;
That may look like an innocuous clause, but it would actually have changed the entire point of the resolution — which, as any former Model UN delegate can tell you, is a total taboo.
The resolution went on to pass. But the U.S. wasn't done dragging Egypt and its allies.
You can read the full text of the resolution that passed here: