This Bearded Woman Is Breaking Every Beauty Norm There Is And It's Inspiring AF
Harnaam Kaur is living out her childhood dream on the runway.
Meet Harnaam Kaur, a bearded model who is changing the damn game.
Kaur has polycystic ovarian syndrome, which has caused hormonal imbalances in her body. Because of this, she started seeing facial hair at the age of 11. For years, she waxed her face to try to get rid of the beard. When she was 16, she decided to change her attitude towards her body, accepting herself as she was.
Last week, Kaur made history as the first bearded woman to walk in a jewelry designer's fashion show and she DID THE THING.
"Walking the runway was incredibly liberating. I finally had my chance to show people my confidence and my 'stick it to the norms of beauty' attitude. I knew that people in the audience would either look at me in shock and surprise," Kaur tells BuzzFeed.
In her Instagram post about the show Kaur wrote, "I grew up watching America's Next Top Model. I always wanted to be like the pretty models…I grew up being told that I was fat, ugly, and disgusting to even model. I was told I'd never walk the runway."

"It is just amazing that I actually had the opportunity to walk the runway as the first bearded lady. I will walk many more runways for designers."
"During my lowest points of walking in public, I used to mentally prepare myself to be and look confident. 'Harnaam, walk every path as if it were your life's runway,' and that is exactly what I did," she tells BuzzFeed.
A week before the show, Kaur posted this photo of herself as a child with the caption, "Dear little me, Harnaam is making your dream come true. This little girl inside me has been waiting over a decade to finally get the chance to walk the runway."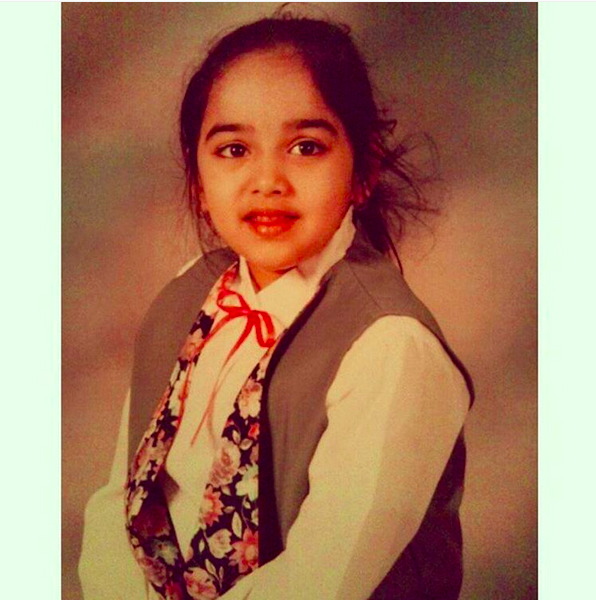 The PR person for the jewelry company approached Kaur about walking in the show after meeting her at a London Tattoo Convention last year. "I immediately said yes. I knew the little girl inside of me would be so proud," she tells BuzzFeed.
"I have always been someone who wants to show the world a different kind of beauty. I have also wanted to dive into the fashion industry for some time now, so doing runway is perfect."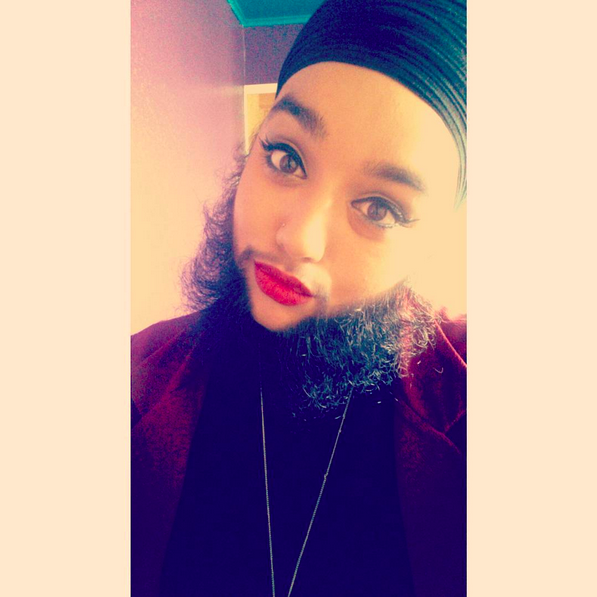 As for anyone struggling with self-acceptance, Kaur has some wisdom beyond her years. "First of all surround yourself with awesome, inspirational people. People who are negative will only drown us."
"I tell people to stop judging themselves so harshly."
"We all go through difficult times. I still have anxieties, but the difference is, I don't let them affect me any more. I rise above them," she tells BuzzFeed.
"Speak up even if your voice trembles, it will soon turn into a roar. We all have strength inside us, find it and use it to move yourselves forward."